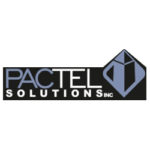 Website pactelsolutions PacTel Solutions
Scrum Master, #86886, 3 Positions, Allen, TX
Compensation: $62.80/per hour
PacTel Solutions is looking for a Scrum Master for a 6-month contract position with Frontier Communications located at 805 Central Expressway S, Allen, TX.
Seeking a strong, experienced Senior Scrum Master with experience working on Digital Initiatives along-side a highly skilled team of experienced software engineers and developers to assist in the delivery of the best software solutions to the marketplace.
***Remote Details: Expectation is occasional office presence after COVID restrictions removed/new hybrid working policy identified***
Essential Duties and Responsibilities:
•Passionate about Scrum, Kanban, Lean Thinking, eXtreme Programming, Scrum@Scale, SAFe, etc.
•Guides the team and organization on how to use Agile/Scrum ceremonies, practices and values to delight customers.
•Guides the team on how to get the most out of self-organization and self-management.
•Assesses the maturity of the team and organization as it relates to Scrum and coaches the team to higher levels of maturity, at a pace that is sustainable and comfortable for the team and organization.
•Removes impediments or facilitates the removal of impediments with the team.
•Builds a trusting and safe environment where problems can be raised while placing an emphasis on problem-solving.
•Facilitate "getting the work done" without coercion, assigning, or dictating the work.
•Facilitate discussion, decision-making, and conflict resolution.
•Embrace the spirit of continuous process improvement and apply improvements as needed.
•Assist with internal and external communication, improving transparency, and radiating information including the identification and reporting of key KPIs and overall progress and success.
•Provide support to the team using a servant leadership style whenever possible and leading by example.
•Self-motivated and can work independently with minimal supervision.
REQUIRED SKILLS:
•Experience in playing the Scrum Master role for at least 7 years for a software development team that was diligently applying Scrum principles, practices, and theory.
•Good skills and knowledge of servant leadership, facilitation, situational awareness, conflict resolution, continual improvement, empowerment, and increasing transparency.
•Knowledge of various well-documented patterns and techniques for filling in the gaps left in the Scrum approach (example: numerous Burndown technologies, various Retrospective formats, etc.).
•Experience with Agile practices, patterns and techniques.
•Experience in Agile techniques such as User Stories, ATDD, TDD, BDD, Continuous Integration, Continuous Testing, Pairing, Automated Testing, Agile Games, etc.
REQUIRED EDUCATION/EXPERIENCE:
•Bachelor's degree in Computer Science, Information Technology or related field.
• Certified ScrumMaster (CSM) or Certified Product Owner (CSPO).
•Prior IT Scrum Master experience or experience as a user of IT applications with specific business knowledge with Web and Mobile App development is desirable.
•Prior experience with software delivery, project management, requirements gathering desired.
Hours: 8:00am-5:00pm
Please see important notes below;
Principals only-no 3rd party vendors.  Recruiters, please do not contact this poster.
Resumes that are submitted by a 3rd party vendor CANNOT be considered and will be discarded.

Potential candidates must be legally authorized to work in the United States. In compliance with federal law, all persons hired will be required to verify identity and eligibility to work in the United States and to complete the required employment eligibility verification document form upon hire.
Please include your work authorization status under your name and a "Skills" section that reflects your knowledge, skills, and

experience that pertain to the position you are applying for. This helps your resume pass the screening process.

We are not able to supply relocation packages or immigration sponsorships.
Drug and 7 year

Background (including education verification) screening required upon offer of

position

.

If you have already submitted your resume for this position with another supplier,  please do not submit your resume to

 us for the same position.

PacTel Solutions is always looking for excellent talent.

Job

Scrum Master, #86886

If you have trouble submitting the form please email your resume to hrstaffing@pactelsolutions.net