PacTel Solutions services company's nationwide.
If you did not find a specific job to apply for on our Join Our Team-Jobs page, submit your resume here;
Our services vary and we are willing to work with your company to handle all the required needs.
We appreciate your business and your needs. We thank you for allowing us to help your business grow.
If you'd like to request a quote, please email us. We will contact you directly as quickly as possible.
For Air Dryers
Contact: Ted Bachta (425) 239-5136
Corporate Office Address: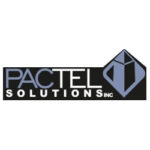 PO Box 997
Stanwood, WA 98292-4502
Phone: (425) 422-0545
Email: hrstaffing@pactelsolutions.net