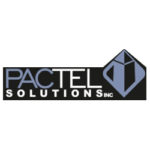 Website pactelsolutions PacTel Solutions, Inc.
Project Manager IT III, #33487, Allen, TX
Compensation: $66.75/per hour
PacTel Solutions is looking for a Project Manager IT III for a 6-month contract position with Frontier Communications located at 805 Central Expressway S, Allen, TX.
The candidate will be part of a team working to develop solutions enabling the business to leverage data as an asset at Frontier by developing and maintaining solutions, working closely with multiple technology teams across the enterprise. Candidate will have a strong understanding of agile as well as hybrid project management methodology, will be proficient at developing project plans, estimating project schedule and costs, create project requests for funding approvals, leading matrixed resources to deliver the solutions and services on schedule and within the specified budgets and constraints.
ESSENTIAL DUTIES & RESPONSIBILITIES:
Manage planning and execution for Agile projects using Scrum and Kanban processes.
Understand business data needs focused on Data warehouse projects
Facilitates Agile ceremonies including stand ups, sprint planning, and others as needed
Engage Business Owners and Program Managers to ensure the backlog is maintained
Build roadmap in co-ordination with project owners and team leads
Identify and manage dependencies for both internal and external teams
If assigned to larger projects/programs, must be able to:
Manage project(s) and project resources throughout the entire Software Development Life Cycle.
Follows proper Change Management Processes.
Responsible for the following:
Development of project milestones, project schedules, tracking project costs, tracking the design, development, and testing progress of the project, documenting and tracking issues and risks, communication of project status to management.
Provides regular and timely project status updates to project
Manage risk and develop mitigation plan through input from teams
Ensures projects are on schedule and deadlines are met
Manages project budget and forecast
Efficiently identifies, escalates and solves project issues.
Demonstrate leadership
REQUIRED SKILLS:
10+ years of experience working in an Agile/Scrum environment, including backlog aging and tracking, burndown metrics, velocity, and capacity planning
3+ years knowledge of Data Warehousing and technology projects.
Experience leading and administering Agile projects using Agile tool such as Jira.
Candidate must excel in communication/presentation skills, both oral and written, and tailor communication to various levels of the organization.
Strong Background in project management and process improvement.
Strong interpersonal, organizational, & time management skills.
Conflict resolution and able to quickly work through blockers.
Must be able to work and prioritize in a fast- paced changing environment while coordinating multiple complex projects simultaneously.
Demonstrated ability to produce clear and concise project documentation.
Effectively manages business/IT expectations and escalations.
Ability to work under minimal direction.
Ability to think logically in solving assigned problems and to present recommendations with clarity in written and graphic form.
REQUIRED EDUCATION/EXPERIENCE:
Bachelor's degree in Information Technology or Related field
Agile or Scrum certification (e.g., CSM, PSM, SAFe, etc.) from accredited institution is a plus.
Additional project management certifications from accredited institution (e.g., PMI or ASQ) preferred.
Understanding of basic data warehousing principals and concepts, and technical knowledge related to Data Management, Business Intelligence, Data Analytics, or IT strongly preferred.
Work experience in the Telecommunications industry is preferred.
**This position is not eligible for Overtime billing**
Hours: 8:00am to 5:00pm
Please see important notes below;
Principals only-no 3rd party vendors.  Recruiters, please do not contact this poster.
Resumes that are submitted by a 3rd party vendor CANNOT be considered and will be discarded.

Potential candidates must be legally authorized to work in the United States. In compliance with federal law, all persons hired will be required to verify identity and eligibility to work in the United States and to complete the required employment eligibility verification document form upon hire.
Please include your work authorization status under your name and a "Skills" section that reflects your knowledge, skills, and

experience that pertain to the position you are applying for. This helps your resume pass the screening process.

We are not able to supply relocation packages or immigration sponsorships.
Drug and 7 year

Background (including education verification) screening required upon offer of

position

.

If you have already submitted your resume for this position with another supplier,  please do not submit your resume to

 us for the same position.

PacTel Solutions is always looking for excellent talent.

Job

Project Manager IT III, #33487

If you have trouble submitting the form please email your resume to hrstaffing@pactelsolutions.net