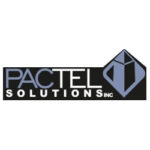 Website PacTel Solutions
OSP Inspector, #63284, Sylvania, OH
Compensation: $44.75/per hour
PacTel Solutions is looking for a OSP Inspector for a 6-month contract position with Frontier Communications located at 6627 Maplewood Ave, Sylvania, OH.
Looking for a OSP Inspector who knows underground conduit, cable placement and maintenance. Needs understanding of local, OSHA and municipal codes that pertain to this type of work. This position is really more of a Construction Coordinator/Inspector. Non-tool carrying employees to coordinate inspections. VALID DL, with RELIABLE vehicle. This is for an inspector, not field labor or a vehicle driver. They may be called upon to inspect projects that may encounter them in a working environment and be responsible for identifying the materials and proper protocol for handling.
Supervisory capability with experience in utility construction. Organizational skills, materials management and strong communications skills. The ability to manage and work with our contractors firmly and fairly.
This line from the posting sums it up the best:
Strong experience in working with underground and pole mounted utility installations to include fiber optic, copper cable, and electrical. Monitor and ensure schedule performance, materials standards and quality workmanship of contractors.
Hours:  8:00am to 5:00pm
Principals only-no 3rd party vendors.  Recruiters, please do not contact this poster.
Resumes that are submitted by a 3rd party vendor CANNOT be considered and will be discarded.

Potential candidates must be legally authorized to work in the United States. In compliance with federal law, all persons hired will be required to verify identity and eligibility to work in the United States and to complete the required employment eligibility verification document form upon hire.
Please include your work authorization status under your name and a "Skills" section that reflects your knowledge, skills, and

experience that pertain to the position you are applying for. This helps your resume pass the screening process.

We are not able to supply relocation packages or immigration sponsorships.
Drug and 7 year

Background (including education verification) screening required upon offer of

position

.

If you have already submitted your resume for this position with another supplier,  please do not submit your resume to

 us for the same position.

PacTel Solutions is always looking for excellent talent.

Job

OSP Inspector, #63284

If you have trouble submitting the form please email your resume to hrstaffing@pactelsolutions.net