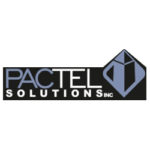 Fleet Technician, #48878, Pomona, CA
Compensation: $37.50/per hour
PacTel Solutions is looking for a Fleet Technician for a 6-month contract position with Frontier Communications located at 1400 E. Phillips Blvd, Pomona, CA.
Frontier operates a diverse fleet of vehicles, trailers, and motorized equipment. The Frontier Vehicle Maintenance Technician is responsible for maintaining this equipment to a safe and compliant standard and maintaining comprehensive maintenance records.
Duties include, but are not limited to:
• Perform preventative maintenance inspections on Company vehicles and equipment
• Perform repairs to chassis and ancillary equipment
• Diagnose and repair of complete drivetrain
• Diagnose and repair of AC and DC electrical systems
• Diagnose and repair of hydraulic systems
• Maintain paper and digital automotive equipment service records
• May be required to perform additional duties and tasks as required by the Company.
• Administrative: Must be proficient with computer, including but not limited to email, MS Excel, and MS Word.
• License must be kept current as a condition of employment.
• Must maintain a clean working environment and work with safety as a top priority.
• Must possess the ability to perceive differences in colors. Some form of ASE certification(s) or equivalent experience. Computer literacy (utilizing excel spreadsheets, outlook, and shop maintenance software. Certification Requirements-ASE Certification(s) preferred.
Must be proficient in locating online information and materials.
Must possess good to excellent written and verbal communication skills.
Hours:  8:00am to 5:00pm
IMPORTANT NOTES-To be considered for this position;
·         Drug and Background (including Education and 7-year Employment Verification) Screening Required
·         Submit Resume via this ad in WORD Document format.
·         Include your Work Authorization Status in your Resume.
·         Include a "Skills" Section and ensure required skills for the job are on your Resume.
·         Learn about our company at www.pactelsolutions.net
Principals only-no 3rd party vendors.  Recruiters, please do not contact this poster.
Resumes that are submitted by a 3rd party vendor CANNOT be considered and will be discarded.

Potential candidates must be legally authorized to work in the United States. In compliance with federal law, all persons hired will be required to verify identity and eligibility to work in the United States and to complete the required employment eligibility verification document form upon hire.
Please include your work authorization status under your name and a "Skills" section that reflects your knowledge, skills, and

experience that pertain to the position you are applying for. This helps your resume pass the screening process.

We are not able to supply relocation packages or immigration sponsorships.
Drug and 7 year

Background (including education verification) screening required upon offer of

position

.

If you have already submitted your resume for this position with another supplier,  please do not submit your resume to

 us for the same position.

PacTel Solutions is always looking for excellent talent.

Job

Fleet Technician, #48878

If you have trouble submitting the form please email your resume to hrstaffing@pactelsolutions.net