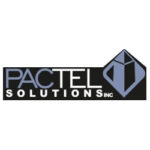 Website PacTel Solutions
Talent Acquisition Coordinator, #66983, Allen, TX
Compensation: $29.70/per hour
PacTel Solutions is looking for a Talent Acquisition Coordinator for a 6-month contract position with Frontier Communications based out of Allen, TX.
Remote***
The Talent Acquisition Coordinator will be responsible for moving candidates selected for hire through Frontier's Onboarding & Background process. The candidate for this role prepares and orders drug & background screens, prepare job offer letters, conduct compensation and benefits analyses for various roles, organize candidates' data (e.g., resumes, assignments and contact details) in internal databases, update internal ATS and various systems with progress notes, and communicate with all levels of the organization. Along with these tasks you will perform background and reference checks, coordinate interviews, prepare reports on new hire metrics (e.g., time-to-fill, time-to-hire and source of hire), and assist with new hire onboarding (e.g., preparing necessary paperwork and scheduling trainings).
Required Skills:
Work experience as a Talent Acquisition Coordinator, HR Assistant or similar role. Familiarity with Applicant Tracking Systems and resume databases, including strong Excel skills. Excellent organizational and communication skills.
Hours: 8:00am to 5:00pm
Please see important notes below;
Principals only-no 3rd party vendors.  Recruiters, please do not contact this poster.
Resumes that are submitted by a 3rd party vendor CANNOT be considered and will be discarded.

Potential candidates must be legally authorized to work in the United States. In compliance with federal law, all persons hired will be required to verify identity and eligibility to work in the United States and to complete the required employment eligibility verification document form upon hire.
Please include your work authorization status under your name and a "Skills" section that reflects your knowledge, skills, and

experience that pertain to the position you are applying for. This helps your resume pass the screening process.

We are not able to supply relocation packages or immigration sponsorships.
Drug and 7 year

Background (including education verification) screening required upon offer of

position

.

If you have already submitted your resume for this position with another supplier,  please do not submit your resume to

 us for the same position.

PacTel Solutions is always looking for excellent talent.

Job

Talent Acquisition Coordinator, #66983

If you have trouble submitting the form please email your resume to hrstaffing@pactelsolutions.net