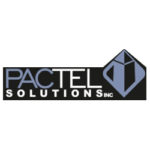 Website pactelsolutions PacTel Solutions, Inc.
Strategic Analyst, #05292, 2 Positions, Allen, TX
Compensation: $43.75/per hour
PacTel Solutions is looking for a Strategic Analyst for a 6-month contract position with Frontier Communications located at 805 Central Expressway South, Allen, TX.
**Remote location ok**
This a strategy analyst role and will report to the Director position (currently vacant) and will be the key provider:
Setting the guiding principles for grant applications approach & prioritization.
Model and Price book updates to include; refining market selection model assumptions & process for grant specific applications & optimize for appropriate lowest cost deployments.
Scenario planning by modeling and evaluating risks/benefits of potential competitors in areas that are attractive for grant applications.
Advocacy prioritization.
Eligibility mapping and address matching using GIS mapping and fuzzy match software to translate state customer location data.
Financial Modeling and high-level network planning to include calculating IRRs and subsidy requests.
Key Responsibilities:
Develop and maintain off-the-shelf subsidy requirements, prioritize projects and wire centers.
Supervise and coordinate PPP process and financial information provided to field advocacy.
QC / vet address matching and eligibility.
Project financial evaluation and assembly.
Application financial documentation preparation.
Assess and prepare quarterly labor rate updates for price book. 13 Drive ad hoc strategic analyses.
MUST HAVES:
Experience developing large, complex financial models in Excel.
Strong quantitative background.
Strong problem-solving and critical thinking skills.
SQL familiarity preferred.
NICE TO HAVE:
Previous experience in wireline telecommunications preferred.
Education Requirements:
Bachelor's degree or coursework and high GPA in mathematics, economics, business/finance.
Professional background in consulting, investment banking, corporate finance, corporate strategy
Hours: 8:00am to 5:00pm
Please see important notes below;
Principals only-no 3rd party vendors.  Recruiters, please do not contact this poster.
Resumes that are submitted by a 3rd party vendor CANNOT be considered and will be discarded.

Potential candidates must be legally authorized to work in the United States. In compliance with federal law, all persons hired will be required to verify identity and eligibility to work in the United States and to complete the required employment eligibility verification document form upon hire.
Please include your work authorization status under your name and a "Skills" section that reflects your knowledge, skills, and

experience that pertain to the position you are applying for. This helps your resume pass the screening process.

We are not able to supply relocation packages or immigration sponsorships.
Drug and 7 year

Background (including education verification) screening required upon offer of

position

.

If you have already submitted your resume for this position with another supplier,  please do not submit your resume to

 us for the same position.

PacTel Solutions is always looking for excellent talent.

Job

Strategic Analyst, #05292

If you have trouble submitting the form please email your resume to hrstaffing@pactelsolutions.net