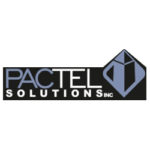 Website pactelsolutions PacTel Solutions
Specialist, #43165, Plano, TX
Compensation: $35.80/per hour
PacTel Solutions is looking for a Specialist for a 6-month contract position with Frontier Communications located in Plano, TX.
100% Remote
Responsibilities relate to Fiber To The Home/Frontier Fiber Optic customer complaints & information FTTH Build Complaints support for the Central Region that provide support, service, and assistance to the organization. Includes project management, intra-organizational communications, recommendations on vendor performance. This position will be responsible for receiving all calls from customers, route customer questions/complaints to the specific internal and external stake holders for action.
Organization/Functional Accountability:
Responsible for answering all calls coming into this team and reporting information to a supervisor.
Work Complexity:
Call center specialist supporting the Central Region Engineering and Construction Department. Exercises judgment and decisiveness within defined procedures and policies to determine appropriate action. Recommends solutions to a variety of day-to-day challenges.
Knowledge and Skills:
Functional understanding of the business being supported. Job typically requires 2-3 years directly related job experience call center experience. (Job-based requirement, not driven by incumbent experience)
• Knowledge of the Fiber To The Home/Frontier Fiber Optic services and construction processes.
• Computer-Related Skills: High, Proficient in Microsoft Products including Excel, Access, PowerPoint, Visio, and Outlook
Hours: 8:00am to 5:00pm
Please see important notes below;
Principals only-no 3rd party vendors.  Recruiters, please do not contact this poster.
Resumes that are submitted by a 3rd party vendor CANNOT be considered and will be discarded.

Potential candidates must be legally authorized to work in the United States. In compliance with federal law, all persons hired will be required to verify identity and eligibility to work in the United States and to complete the required employment eligibility verification document form upon hire.
Please include your work authorization status under your name and a "Skills" section that reflects your knowledge, skills, and

experience that pertain to the position you are applying for. This helps your resume pass the screening process.

We are not able to supply relocation packages or immigration sponsorships.
Drug and 7 year

Background (including education verification) screening required upon offer of

position

.

If you have already submitted your resume for this position with another supplier,  please do not submit your resume to

 us for the same position.

PacTel Solutions is always looking for excellent talent.

Job

Specialist, #43165

If you have trouble submitting the form please email your resume to hrstaffing@pactelsolutions.net