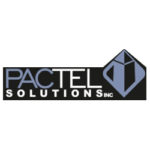 Website PacTel Solutions
Research Coordinator, #72440, Dallas, TX
Compensation: $34.75/per hour
PacTel Solutions is looking for a Research Coordinator for a 1-year contract position with Frontier Communications located in Dallas, TX.
**Remote Opportunity**
Understand grant requirements of Frontier's priority states, be highly familiar with the various grant tools available, including dashboards and template presentations, and the structure team and roles of other team members. This resource must be adept at PowerPoint, excel, word, and SharePoint and online research. Understanding the telephony, grant and legalese that is used in this industry.
MUST BE PROFICIENT IN EXCEL, WORD AND POWERPOINT.
Must Haves:
Experience 3-5 years.
Expert in Microsoft Suite – Excel, Power point, Word, Outlook and Power BI's. Experience supporting an upper-level supervisor. Experience with producing reports for executive level leadership and companywide updates.
Excellent written and Microsoft Office application skills.
Excellent research skills.
Excellent communication skills.
Ability to juggle multiple deliverables and work quickly and accurate.
Strong problem-solving capabilities.
Strong organization and presentation abilities.
This position will report to the Director Grant Administration team and will have the following key responsibilities to include:
Support with grant application submittals.
Preparation of required reports.
Keep current data base of competitive grant applications that have been approved in Frontier's territory. Perform other job functions that support the grant administration team.
Job Responsibilities:
Prepare and distribute weekly/monthly reports for team, business partners and Executive Leadership.
Perform quality control of materials being distributed from the grant administration team.
Responsible for ensuring information is consistent, accurate and process for obtaining is repeatable.
Responsible for updating WIKI page w/ grant performance.
Liaison to Corporate communications.
JOB DESCRIPTION:
This position will report to the Lead Grant Outreach team and will have the following key responsibilities to include:
Researching and digesting aspects of grant rules
Outreach to grant offices and municipalities to clarify requirements, if needed
Producing, proofing, refining presentations for communities and other outreach communications
The main function of this position will be to support the outreach team and provide administrative and research support as requested and on time. Will need to be able to work independently and meet or exceed all timelines.
Must be able to work at very fast pace and produce accurate and coherent documents.
Will be required to attend daily conference calls as applicable.
Perform other job functions that support the Grant Outreach Team.
Hours:  8:00am to 5:00pm
Principals only-no 3rd party vendors.  Recruiters, please do not contact this poster.
Resumes that are submitted by a 3rd party vendor CANNOT be considered and will be discarded.

Potential candidates must be legally authorized to work in the United States. In compliance with federal law, all persons hired will be required to verify identity and eligibility to work in the United States and to complete the required employment eligibility verification document form upon hire.
Please include your work authorization status under your name and a "Skills" section that reflects your knowledge, skills, and

experience that pertain to the position you are applying for. This helps your resume pass the screening process.

We are not able to supply relocation packages or immigration sponsorships.
Drug and 7 year

Background (including education verification) screening required upon offer of

position

.

If you have already submitted your resume for this position with another supplier,  please do not submit your resume to

 us for the same position.

PacTel Solutions is always looking for excellent talent.

Job

Research Coordinator, #72440

If you have trouble submitting the form please email your resume to hrstaffing@pactelsolutions.net