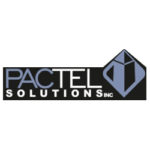 Website pactelsolutions PacTel Solutions
Principal, Program Manager, #70101, Allen, TX
Compensation: $99.50/per hour
PacTel Solutions is looking for a Principal, Program Manager for a 6-month contract position with Frontier Communications based out of Allen, TX.
**Remote**
A Program Manager with sharp business mind and a proven ability to strategize and implement high-level program initiatives in core business areas tied to strategic objectives. The ideal candidate will have a proven track record of Program Management with oversight of multiple cross-functional and inter-connected projects, leading programs from inception to completion, including collaborating with stakeholders, apprising leadership of project and budget status, and managing issues to resolution. This role will include risk assessment/mitigation, project analytical/reporting activities and serve as key liaison to communication and collaborate with cross-functional business leaders within the organization.
DUTIES/RESPONSIBILITIES:
•Engages key stakeholders to develop project workstreams and roadmaps, including project definition, impact/valuation and prioritization, to align to company goals. Provides timely and accurate project reporting and visibility. Conducts recurring review meetings of the projects and roadmap
•Oversee multiple project managers and teams, ensuring program goals are reached by working closely with all assigned project managers and scrum masters. Manage budget and funding channels for maximum productivity for the program
•Create organizational credibility with respect to all project management deliverables and process efficiencies by instilling the culture of execution, operational excellence, and accountability for outcomes
•Adapts program roadmap to support both waterfall and agile as needed to support respective system deliverables
•Ensures project data is regularly updated to ensure accurate communication of project status
•Provides guidance, leadership and fosters collaboration with project team, internal departments/business units, customers, and vendors to ensure project/team goals are met
•Manages escalations and engages appropriate leadership/key project stakeholders to resolve significant issues that will impact project deadlines, as needed
EDUCATION/EXPERIENCE:
•PM hired for this position will work/manage projects in various portfolios such as Consumer, Commercial, Network, Customer Operations and Wholesale portfolios
•Best candidate has long tenure (min 5 years) of experience at their last engagement, have Telecom/Commercial or other similar technical PMO experience, and have financial tracking experience. Candidate would be working in last assignment for at least 2 years however not exceedingly more than 4 companies in last 10 years of their total experience
•Must have outside experience working in Agile
•Must have experience working with large, global teams
•Demonstrates leadership. Pro-active, self-starters, innovative, work with urgency, are customer focused. They need to bring a spark of energy, enthusiasm, and excitement to the team
•Manage project(s) and project resources throughout the entire Software Development Life Cycle and manage Scrum teams as needed
•Manage Projects in Sprints/Agile and track in Kanban/Scrum as needed
•Lead multiple delivery teams, working closely with stakeholders and partnering with the business to deliver revenue-generating initiative in an efficient and effective manner while minimizing opportunity costs
•Utilize Technology's existing tools (i.e., Jira, Confluence, Spotfire, Excel, etc.) to deliver reports, presentations, documentation and training materials for all levels of the organization including Executives
•Participate in training session to improve our processes and provide recommendations to provide continued improvement in the PMO's ability to efficiently and effectively deliver business benefits
•Efficiently identifies, escalates and solves project issues
•10 years of project management experience including large scale, complex project and/or scrum master
•PMP, CSM/PSM or equivalent experience
•5 years of team leadership experience
•Extensive Project Management discipline knowledge/skills
•Experience with technology projects and platforms
•Working knowledge of project management/collaboration tools such as Jira, Confluence, etc.
•Excellent interpersonal skills with proven ability to influence at all levels and lead cross-functional teams in an environment of competing interests and limited resources
•Excellent verbal and written communications skills complemented by solid business and technical background, and keen interest in business operations, process improvement, and change impact.
•Expert problem-solving skills and the ability to work collaboratively with other departments to resolve complex issues with innovative solutions.
Degree: Bachelor's in Computer Science/IS
Certification: PMP, Scrum Master
Hours: 8:00am to 5:00pm
Please see important notes below;
Principals only-no 3rd party vendors.  Recruiters, please do not contact this poster.
Resumes that are submitted by a 3rd party vendor CANNOT be considered and will be discarded.

Potential candidates must be legally authorized to work in the United States. In compliance with federal law, all persons hired will be required to verify identity and eligibility to work in the United States and to complete the required employment eligibility verification document form upon hire.
Please include your work authorization status under your name and a "Skills" section that reflects your knowledge, skills, and

experience that pertain to the position you are applying for. This helps your resume pass the screening process.

We are not able to supply relocation packages or immigration sponsorships.
Drug and 7 year

Background (including education verification) screening required upon offer of

position

.

If you have already submitted your resume for this position with another supplier,  please do not submit your resume to

 us for the same position.

PacTel Solutions is always looking for excellent talent.

Job

Principal, Program Manager, #70101

If you have trouble submitting the form please email your resume to hrstaffing@pactelsolutions.net