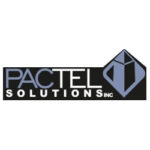 Website PacTel Solutions
OSP Engineer III, #49513, Plano, TX
Compensation: $34.80/per hour
Telecommunications Engineering of Outside Plant in a local service exchange environment. Subject matter expert for all technical aspects of outside plant facilities with the ability to read and interpret rural zoning maps, subdivision plats and work order prints. This position works as a team member with OSP Engineering which supports FTTH, Network Planning, Central Office, Transport and Broadband to support the growth, replacements and upgrade of telecommunications plant facilities.
Job duties but not limited to:
Engineer, design and prepare project prints and update mapping records in Frogs (CAD) Prepare cost estimates for the sales team (BDT) Figures cost estimates for the installation, rearrangement or removal of outside plant facilities. Prepare estimates for Fiber builds Internally & also fiber builds to our nearest meet points from backhaul providers. Varasset Admin work. Closing out ASBUILTS & Engineering PDR retirements as needed. Subject matter expert for permitting. City/TXDOT/Power/Joint Use. Work with Municipalities and government agencies. Maintain and investigate Right of Ways and Easements for releases. Prepares cut sheets, cable throws, and coordinates throws with all departments involved. Meet and communicate with developers at construction sites.
Requirements:
OSP Design experience Permit and Traffic control plan experience CAD experience
Excellent Communication Skills
Excellent written Skills
Minimum 3 years as an Outside Plant Engineer.
Hours: 8:00am to 5:00pm
Principals only-no 3rd party vendors.  Recruiters, please do not contact this poster.
Resumes that are submitted by a 3rd party vendor CANNOT be considered and will be discarded.

Potential candidates must be legally authorized to work in the United States. In compliance with federal law, all persons hired will be required to verify identity and eligibility to work in the United States and to complete the required employment eligibility verification document form upon hire.
Please include your work authorization status under your name and a "Skills" section that reflects your knowledge, skills, and

experience that pertain to the position you are applying for. This helps your resume pass the screening process.

We are not able to supply relocation packages or immigration sponsorships.
Drug and 7 year

Background (including education verification) screening required upon offer of

position

.

If you have already submitted your resume for this position with another supplier,  please do not submit your resume to

 us for the same position.

PacTel Solutions is always looking for excellent talent.

Job

OSP Engineer III, #49513

If you have trouble submitting the form please email your resume to hrstaffing@pactelsolutions.net