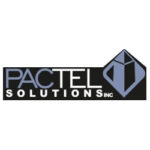 Website PacTel Solutions
Coordinator, #43015, Allen, TX
Compensation: #34.75/per hour
**Remote**
PacTel Solutions is looking for a Coordinator for a 1-year contract position with Frontier Communications based out of Allen, TX.
The grant administration team is responsible for applying for Federal/State grant funding to subsidize our FTTH builds to extend and upgrade our services in the Frontier footprint.
This position will report to the Director Grant Administration team and will have the following key responsibilities to include:
Support with grant application submittals
Preparation of required reports
Keep current data base of competitive grant applications that have been approved in Frontier's territory
Perform other job functions that support the grant administration team
Job Responsibilities
Prepare and distribute weekly/monthly reports for team, business partners and Executive Leadership
Perform quality control of materials being distributed from the grant administration team
Responsible for ensuring information is consistent, accurate and process for obtaining is repeatable
Responsible for updating WIKI page w/ grant performance
Liaison to Corporate communications
Must Haves:
Expert in Microsoft Suite – Excel, Power point, Word, Outlook and Power BI's.
Experience supporting an upper-level supervisor.
Experience with producing reports for executive level leadership and companywide updates.
Excellent written skills
Excellent communication skills
Ability to juggle multiple deliverables
Strong problem-solving capabilities
Strong organization and presentation abilities
Hours: 8:00am – 5:00pm
Please see important notes below;
Principals only-no 3rd party vendors.  Recruiters, please do not contact this poster.
Resumes that are submitted by a 3rd party vendor CANNOT be considered and will be discarded.

Potential candidates must be legally authorized to work in the United States. In compliance with federal law, all persons hired will be required to verify identity and eligibility to work in the United States and to complete the required employment eligibility verification document form upon hire.
Please include your work authorization status under your name and a "Skills" section that reflects your knowledge, skills, and

experience that pertain to the position you are applying for. This helps your resume pass the screening process.

We are not able to supply relocation packages or immigration sponsorships.
Drug and 7 year

Background (including education verification) screening required upon offer of

position

.

If you have already submitted your resume for this position with another supplier,  please do not submit your resume to

 us for the same position.

PacTel Solutions is always looking for excellent talent.

Job

Coordinator, #43015

If you have trouble submitting the form please email your resume to hrstaffing@pactelsolutions.net