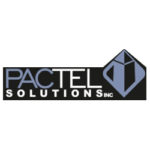 Website pactelsolutions PacTel Solutions
Business Systems Analyst III, #86752, 2 Positions, Allen, TX
Compensation: $57.80/per hour
PacTel Solutions is looking for a Business Systems Analyst III for a 6-month contract position with Frontier Communications located at 805 Central Expressway South, Allen, TX.
**Remote Details: Expectation is occasional office presence after COVID restrictions removed/new hybrid working policy identified.
*Telecomm Experience Highly Preferred*
Looking for an IT Analyst with Agile experience, technical and business skills.
Essential Duties and Responsibilities:
•Experience with Agile methodology, writing user stories, managing scrum calls, prioritizing backlog, etc.
•Elicit functional and non-functional requirements and document in the form of epics, stories, wireframes, business rules, and acceptance criteria.
•Develop use cases and process flows and ensure documentation conforms to SLC/PMO standards.
•Facilitate the ongoing backlog grooming process, supporting the Product Owner to define value, priority, and select scope for upcoming releases and sprints.
•Collaborate with Product Owner, Business Users, and Technical Team to write and elaborate user stories to include acceptance criteria and business rules per the team's "Definition of Ready"
•Ensure stories meet quality criteria; for example: unambiguous, complete, consistent, deterministic, and testable.
•Ensure stories are "Ready" for upcoming sprints.
•Establish a requirements management strategy for the team, which describes process for elicitation, documentation standards and format, tools, meeting cadence, backlog grooming process, review & approval process, change process, and communications processes.
•Analyze new requests from stakeholders and determine if the request is a defect, new story, a modification to an existing story, or already covered in an existing story. Update the backlog and stories as appropriate.
•Maintain an overall view and perspective on the "big picture" and understanding how the parts of the project fit together to provide the overall solution.
•Works with QA to develop and execute test plans based on appropriate coverage for the functionality being delivered.
•Clarify questions/defects during testing process to ensure project requirements are met
Identify and assess potential scope creep.
REQUIRED SKILLS:
• 7+ years of related experience as IT or Business Analysis that includes researching, testing, documenting and/or maintaining applications or using applications in a business setting.
•Experience working as part of Agile teams
•Experience as a scrum master would be a plus
•Digitally savvy, with a passion for innovative and quality digital products
•Skilled in various business analysis techniques including feature decomposition, context diagrams, stakeholder analysis, state diagrams, wireframes, functional requirements, non-functional requirements, use cases, business process definition, user stories, and backlog management.
•Excellent communication skills; both oral and written.
•Scrum Master or Product Owner certification a plus
•Business Analysis Certification from IIBA or PMI a plus.
REQUIRED EDUCATION/EXPERIENCE:
• Bachelor's degree or equivalent experience.
•Prior IT Business Analysis experience or experience as a user of IT applications with specific business knowledge with Web and Mobile App development is desirable.
•Prior experience with software delivery, project management, requirements gathering desired.
Hours: 8:00am – 5:00pm
Please see important notes below;
Principals only-no 3rd party vendors.  Recruiters, please do not contact this poster.
Resumes that are submitted by a 3rd party vendor CANNOT be considered and will be discarded.

Potential candidates must be legally authorized to work in the United States. In compliance with federal law, all persons hired will be required to verify identity and eligibility to work in the United States and to complete the required employment eligibility verification document form upon hire.
Please include your work authorization status under your name and a "Skills" section that reflects your knowledge, skills, and

experience that pertain to the position you are applying for. This helps your resume pass the screening process.

We are not able to supply relocation packages or immigration sponsorships.
Drug and 7 year

Background (including education verification) screening required upon offer of

position

.

If you have already submitted your resume for this position with another supplier,  please do not submit your resume to

 us for the same position.

PacTel Solutions is always looking for excellent talent.

Job

Business Systems Analyst III, #86752

If you have trouble submitting the form please email your resume to hrstaffing@pactelsolutions.net