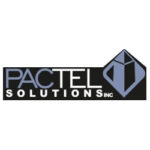 Website PacTel Solutions
Analyst/Developer III, #65753, 2 Positions, Everett, WA
Compensation: $61.75/per hour
PacTel Solutions is looking for an Analyst/Developer III for a 6-month contract position with Frontier Communications based out of Everett, WA.
REMOTE**
To be considered for this position, you must minimally meet the knowledge, skills, and abilities listed:
•2+ years of recent experience with the C# programming language and .NET framework.
•2+ years of experience developing enterprise applications using: ASP.Net MVC, WebAPI, ADO.Net / ORM (Entity Framework preferred), Web Services
•2+ years of experience with T-SQL, extensive knowledge of Transaction Scope, Stored Procedures and Triggers is preferred.
•Object-Oriented Analysis (OOA) and Object-Oriented Design (OOD) knowledge, including experience implementing common design patterns in real-world systems
•Experience using Microsoft Team Foundation Server (TFS) in a large team.
•Understanding of UML.
•Familiarity with application design principles, development tools and methodologies, Test-Driven Development, SCRUM, Database Versioning and Change Control.
•Strong verbal and written communication, excellent organizational skills, proven experience working in a collaborative team environment.
•Ability to work in a fast-paced Agile environment to deliver requirements on a regular, recurring schedule.
•Work well independently with strong self-direction and initiative but know when to collaborate or seek guidance.
•2+ years of experience creating and maintaining SQL databases, preferably MS SQL Server.
•.NET Core 2 experience.
Strongly Desired:
•Experience writing and deploying WCF web services.
•Experience writing and deploying RESTful services using .NET Core
Major Job Duties and Responsibilities:
Design and implement business logic and architectural components using the C# programming language. Design and implement server-side controls and services to support UX designs using the C# language in an ASP.NET Web Form or ASP .NET MVC 4 web application. Interact with Business Analysts and the user community during the development process. Produce all technical documentation and design using modeling tools. Identify and correct problems uncovered by testing or user feedback.
Education/Experience:
Bachelor's degree in computer science or equivalent experience.
Responsibility level:
Will exercises a moderate level of independent judgment with input from Architects / Lead Developers / PMs / Management
Hours: 8:00am to 5:00pm
Please see important notes below;
Principals only-no 3rd party vendors.  Recruiters, please do not contact this poster.
Resumes that are submitted by a 3rd party vendor CANNOT be considered and will be discarded.

Potential candidates must be legally authorized to work in the United States. In compliance with federal law, all persons hired will be required to verify identity and eligibility to work in the United States and to complete the required employment eligibility verification document form upon hire.
Please include your work authorization status under your name and a "Skills" section that reflects your knowledge, skills, and

experience that pertain to the position you are applying for. This helps your resume pass the screening process.

We are not able to supply relocation packages or immigration sponsorships.
Drug and 7 year

Background (including education verification) screening required upon offer of

position

.

If you have already submitted your resume for this position with another supplier,  please do not submit your resume to

 us for the same position.

PacTel Solutions is always looking for excellent talent.

Job

Analyst/Developer III, #65753

If you have trouble submitting the form please email your resume to hrstaffing@pactelsolutions.net