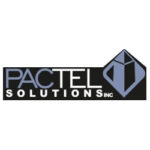 Website PacTel Solutions
Administrator CMIII, #18727, San Bernardino, CA
Compensation: $39.70/per hour
PacTel Solutions is looking for an Administrator CMIII for a 6-month contract position with Frontier Communications located at 1796 N. I ST, San Bernardino, CA.
This position is responsible for overseeing OSP Construction activities performed by Frontier contractors. The Administrative Construction Manager III is responsible to ensure contractor-produced work meets or exceeds quality standards and that projects are completed per design and within the allocated budget. This position requires strong communication skills, verbal and written, as projects will need to be coordinated with State and/or local municipalities as well with other utilities or departments.
The Administrative Construction Manager III ensures contractor compliance with State, local, and company requirements while working within the public ROW or utility easement. This position requires strong teamwork with the Frontier Construction Supervisor as well as the Frontier OSP Engineer. This position requires teaming cross-functionally with departments such as Logistics, Contract Administration, ISP Engineering/COE, and Project Management. This position also supports sales, marketing, operations, and regulatory as well as other duties assigned by the Manager or Director of Engineering.
• Strong knowledge of OSP Construction Standards and Practices.
• Strong knowledge of OSP Unit Descriptions and SSP contracts.
• Strong knowledge of State, Local, and Company standards for Safety.
• Familiarity with permitting requirements- Work Zone Protection (WZP) and Traffic Control plans (TCP).
• Project Scheduling- meet project timelines.
• Project Inspections- pre and post.
• Material Management.
• Utilize the JIM process as necessary.
• Ensure accurate reporting- invoicing/timesheets.
• Maintain accurate records- as-builts.
• Attend pre-construction meetings.
• Monitor project expenditures for accuracy and budget requirements.
• Plant Damage investigation and reporting.
Required Skills:
• Minimum five years of combined Outside Plant construction and splicing experience.
• Physical requirements include the ability to work out of doors in inclement weather, extended driving, and lifting and carrying of moderately heavy objects.
• Candidates must be willing to work overtime, be on-call periodically for nights and weekends and work as required to accomplish goals and objectives.
• Overnight travel may occasionally be required.
• Valid driver's license is required.
• New hires must be fully vaccinated against COVID-19 by their start date with the company (or have been granted a religious or medical exemption accommodation).
Frontier Communications is an Affirmative Action and Equal Opportunity Employer. All qualified applicants will receive consideration for employment without regard to race, color, religion, sex, sexual orientation, gender identity, national origin, or protected veteran status and will not be discriminated against on the basis of disability.
Education is High School or GED.
Hours: 8:00am to 5:00pm
Principals only-no 3rd party vendors.  Recruiters, please do not contact this poster.
Resumes that are submitted by a 3rd party vendor CANNOT be considered and will be discarded.

Potential candidates must be legally authorized to work in the United States. In compliance with federal law, all persons hired will be required to verify identity and eligibility to work in the United States and to complete the required employment eligibility verification document form upon hire.
Please include your work authorization status under your name and a "Skills" section that reflects your knowledge, skills, and

experience that pertain to the position you are applying for. This helps your resume pass the screening process.

We are not able to supply relocation packages or immigration sponsorships.
Drug and 7 year

Background (including education verification) screening required upon offer of

position

.

If you have already submitted your resume for this position with another supplier,  please do not submit your resume to

 us for the same position.

PacTel Solutions is always looking for excellent talent.

Job

Administrator CMIII, #18727

If you have trouble submitting the form please email your resume to hrstaffing@pactelsolutions.net